Giving my first Drupal camp keynote talk at MoldCamp 2017
18 October 2017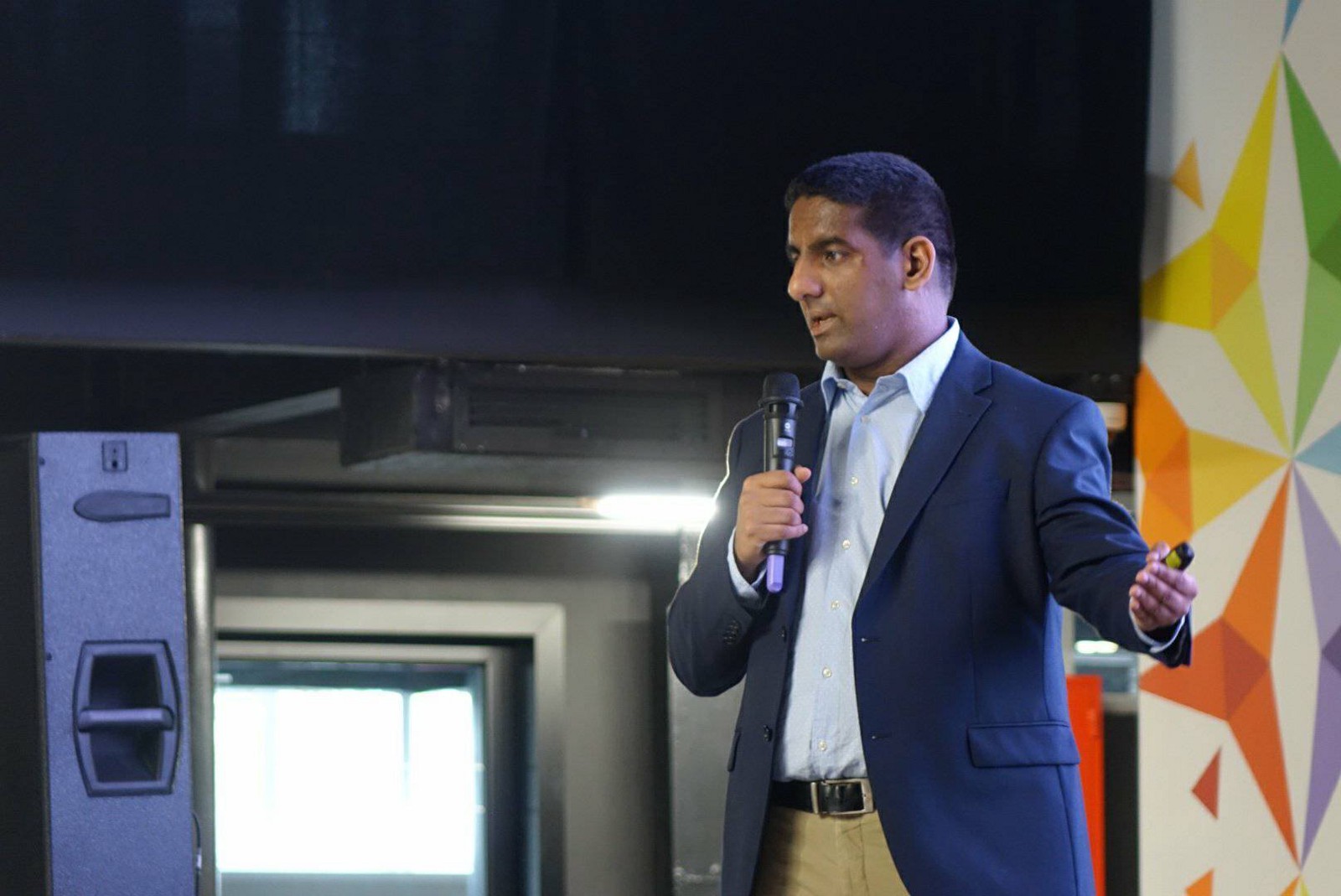 This weekend I had the pleasure of giving my first keynote talk at a Drupal camp. The event was MoldCamp, in Chisinau which is in Moldova. It was such an honour to be present for the first of what will be many international editions of the camp. The camp had been held before in 2014 and 2015.
It was great to see so many audience members live tweeting my talk. Especially as I'd heard from many people that twitter isn't as popular in Moldova as other countries. I guess my call to action at the beginning may have assisted.
I started by going through a timeline of personal and Drupal milestones, sharing lessons learned after each period. I'm glad I did this as many of the audience members had been with Drupal for a shorter period, so it was good to hear it gave them insight.
Although I wanted to have colourful and exciting slides, I decided to go with very simple, non-distracting slides with a good contrast for accessibility and readability, then made them 3-dimensional with my storytelling.
While I was polishing my slides when I arrived in Moldova, I had a friend review what I had. I then added 'Git married' instead of 'Get married', and when going to correct it we laughed. We decided it would make a good joke to developers and I'm glad we did as a few people mentioned it.
After 'gitting married' in 2015, I decided it would be humorous that they story behind 2016, perhaps my most active year in attending camps and giving talks at them would be to 'pay for the wedding'. I've heard that Indian & Moldovan weddings are both big, and have lots of attendees, so it would be a good way to connect with the audience and keep them engaged. While thinking of a visual way to represent this, I looked at my Drupal.org profile to see what I'm got up to, and thought embedding the following screenshot would be perfect to demonstrate the craziness.
In summary I learnt just how much more difficult it was to prepare a keynote session than a technical one as the audience experience and skills are more diverse. My main goals were to inspire, encourage participation of people to attend and speak at events (meetups and camps), and travel to other countries to cross-pollinate knowledge and connections. Although I'm quite a seasoned speaker, I was quite nervous about this, but very glad with all the positive feedback I received afterwards.
Here are my slides, bear in mind there many anecdotes and jokes that you will miss.
Thanks for reading. I hope to visit MoldCamp again next year, and if you haven't been to Moldova, you should too. You may love it too. The warmth and friendliness of the locals was so amazing, I can't begin to describe it. Perhaps the video below can assist :)